HFEM Story of The 1976 Fire Engine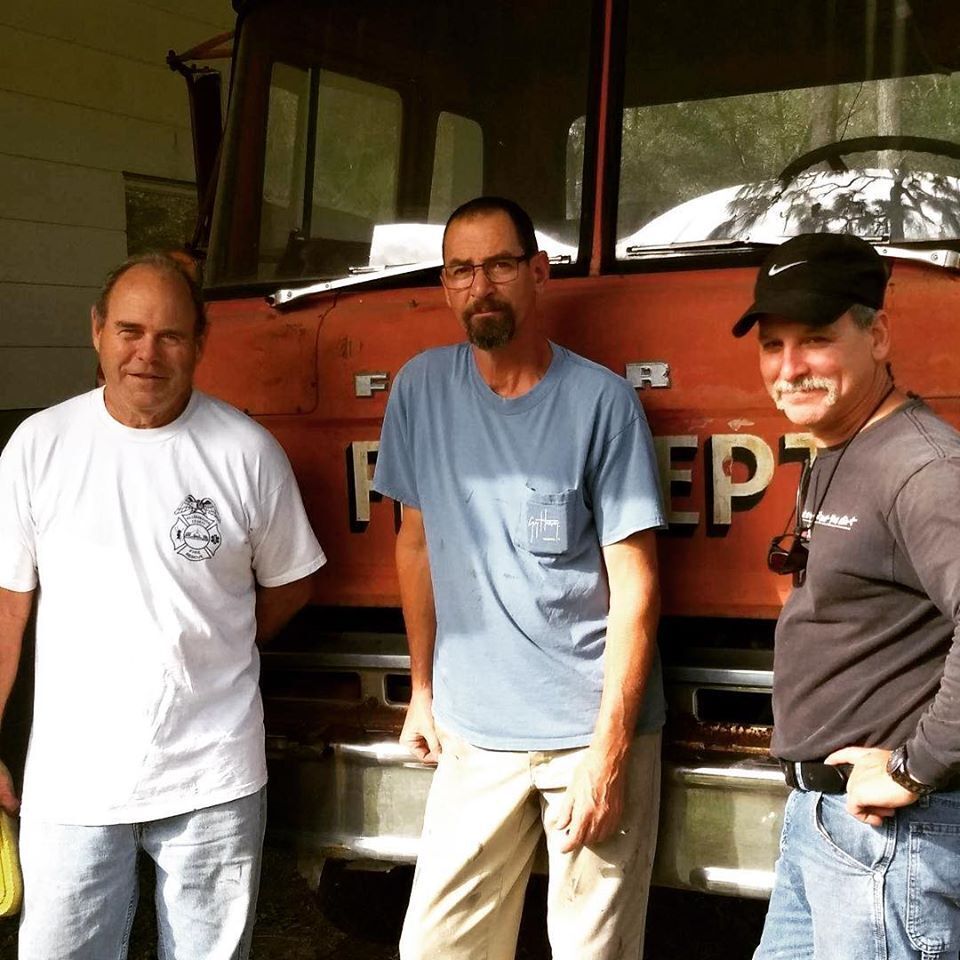 This engine, as well as others, were built by Hillsborough Fire Department shop. The County would buy the chassis. Ross Macaluso, Chief Mechanic, would then build the chassis into a fire engine with 1000 gallons of water and a Hale 500 GPM skid mount pump. This type of unit was then put into operation and served the county and various Volunteer Fire Department communities for many years.
In June 2017, a group of individuals bought the 1976 C700 Ford Class B fire engine from the Tampa Machinery Auction. The unit was then gifted to the Hillsborough Fire Museum Foundation, Inc. Following the purchase in June 2017, the engine was towed to the Hillsborough County Firefighters Union Hall. On December 15, 2017, a work team did a thorough cleaning on the truck. Then, a team lead by Ross Macaluso began the unit's rehabilitation by disconnected wires, hoses, belts, bolts, linkage, driveshaft, exhaust, etc. in preparation for restoration.